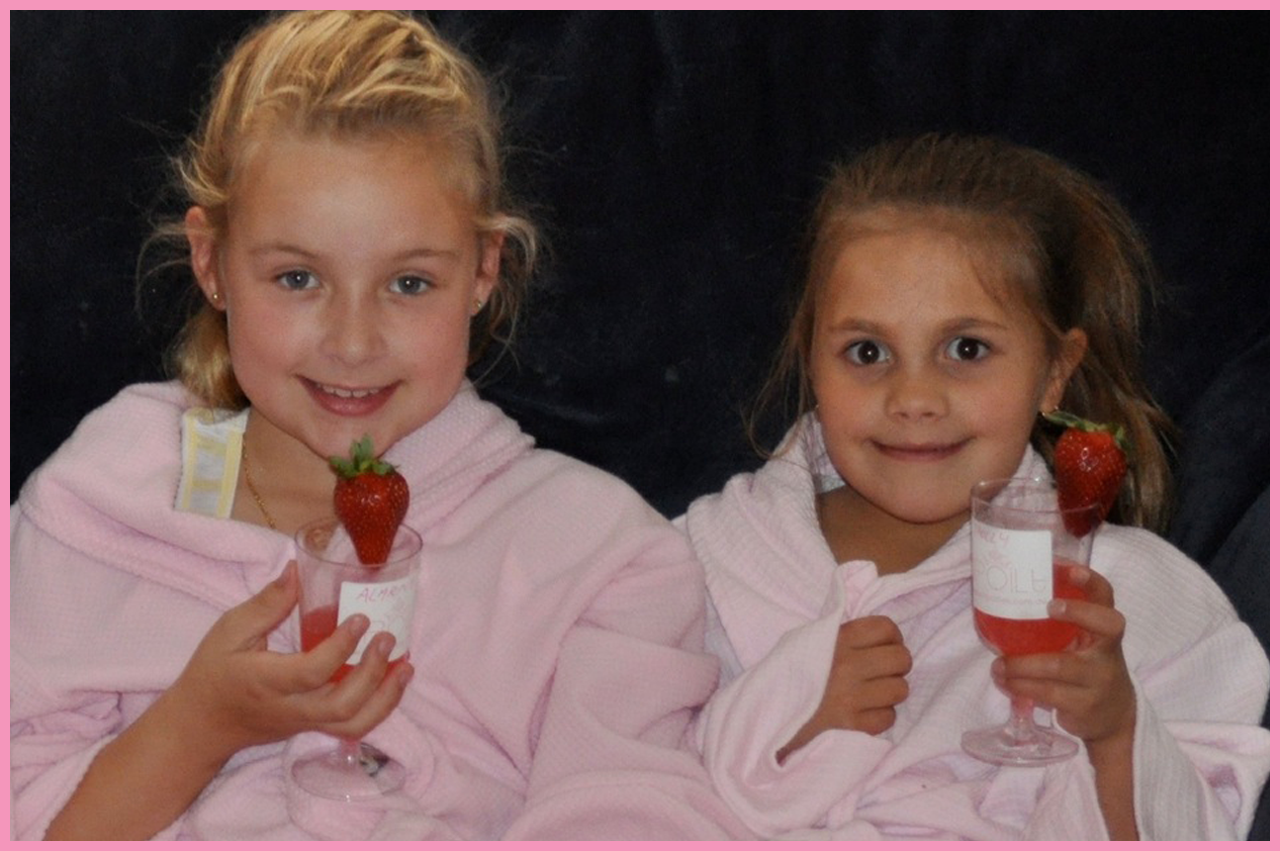 Love the pics Shane, Tahlia had a fab day! Thank you for organising everything & making the girls feel like princesses for the day
Dawn S, booked SPOILT for daughter's 7th Birthday
A BIG thank you to Shane and Spoilt Parties for giving Hannah a great birthday party today. The girls loved it!
Tracey J, booked SPOILT for daughter's 12th birthday
Spoilt Parties was the best party my daughter has had.  We booked on short notice and it was more then I could imagine, a dream party for girls.  It was efficient and every child had an amazing time.  I would recommend Spoilt Parties to everyone.  The small touches made even more special.  Thanks Shane and your team. xx
Amanda A, party for her daughters 7th Birthday
Thank you so much for coming to Malabar Dance Crew's workshop today. All the girls (and boys) really lapped up the pampering. One little dancer commented that it was her "favourite workshop ever!"
Donna S, Malabar Dance Crew Owner
Oh my gosh what a fabulous day. The girls are still raving about it. Thanks Shane xxx
Rose C, booked SPOILT for her niece's primary school graduation
Thanks again Spoilt Parties, many faces adorning our '6' in the stadium, great work team! Highly recommend this team for any Corporate Events and of course Princess Birthday parties!
Elena, Sydney Sixers
"Everything went very smoothly on match day, thank you so much for everything, the kids had a great time"
Vanessa, South Sydney Rabbitohs
I could not have been more impressed with Spoilt parties. My 7 year old daughter and her 7 friends had a great time. Shane is an excellent host. She has a great rapport with the kids and makes the whole experience a fun time. All of the girls were made to feel special. They loved the taste of the chocolate mask and were very keen to get their hair styled by the very creative, Sarah. The photos Shane took on the day were of a professional standard and we will have them as memories forever. I would recommend Spoilt parties to any of my friends as the packages cater for all age groups. Thank you!
Shannon G, party for her daughter's 7th Birthday